2014-05-08
22nd anniversary of occupation of Shusha
In 1988-1992 as a result of armed aggression by the Armenian armed forces against the Republic of Azerbaijan 20 percent of Azerbaijani territories – Nagorno Karabakh, as well as 7 adjacent districts (Aghdam, Fuzuli, Lachin, Gubadli, Jabrayil, Zengilan and Kalbajar) was occupied, about 1 million Azerbaijanis became refugees and internally displaced people. Shusha is one of the towns which were occupied during Armenia-Azerbaijan armed conflict.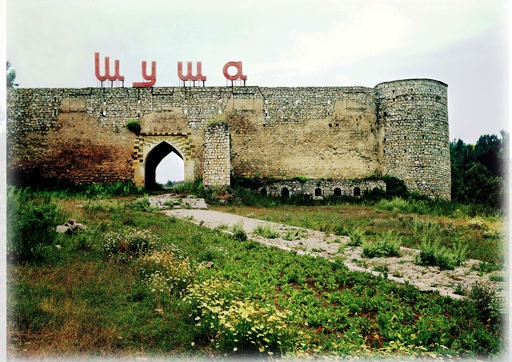 The Republic of Azerbaijan which adopted relevant documents on restoration of its state independence on October 18, 1991, faced with aggressive ethnic cleansing policy of Armenia due to Nagorno Karabakh conflict. The country was amidst deep political, economic, social crisis and in search of a resolution to the tense situation in Nagorno Karabakh. Under these circumstances and without an established national army, Shusha town, which was of high military-strategic importance, was defended by merely voluntary defense groups. However, in spite of their heroic battles and decent resistance, on May 8, 1992 Shusha was invaded and occupied by Armenian armed forces that were armed from head to toe.
On the night of 8th May, 1992 Armenian armed groups with the help of the infantry guards regiment No. 366 of the former USSR and its 40 armored vehicles attacked Shusha and after a long and unequal bloody battles captured this town.
As a result of occupation of Shusha 195 citizens of Azerbaijan were killed with special cruelty, 165 persons were wounded, out of which 150 persons were disabled, 552 infants lost their parents, more than 20000 persons were forced to leave their lands and became displaced population. There is still no information on the fate of 58 Azerbaijanis taken hostage in Shusha.
Armenian vandals try to destroy precious historical monuments, wipe off Azerbaijani national architecture in Shusha, which used to be capital of the Karabakh khanate in XIX century and to rebuild it in another style as they want it. Unique historical-architectural buildings, ancient monuments, places of worship, living houses, even graveyards have been destroyed, rich museums and libraries have been plundered, places once called "paradise of the Caucasus" have turned to the ruines in Shusha.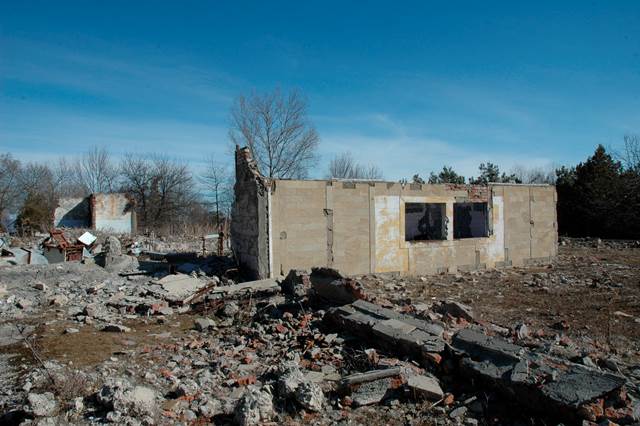 In order to wipe off historical traces of Azerbaijanis in Shusha, Armenians have razed to the ground about 600 historical-architectural monuments in Shusha, including palace of Panahali khan, Cuma mosque, Mosque of Ashagi Govhar Aga, house of poetess Khurshud Banu Natavan, tom of poet Molla Panah Vagif, plundered and ruined 7 kindergartens, 22 schools, music school, 8 culture houses, 22 clubs, 31 libraries, 2 cinemas, 8 museums, including Shusha history museum, State Karabakh history museum, tourist center, and destroyed an only factory in the Caucasus producing Oriental music instruments. Armenians went further by shooting monuments to such historical personalities as Uzeyir Hajibeyli, author of the first opera in the Orient, Bulbul, who laid the foundation of Azerbaijani vocal profession, and poetess Natavan.
About 5000 exhibits from the Shusha history museum, around 1000 exhibits from State Karabakh history museum, Shusha branch of Azerbaijan State Carpentry Mueum, museums of Uzeyir Hajibeyli (more than 300 exhibits), of Bulbul (about 400 exhibits), of Mir Movsum Navvab (more than 100 exhibits) have been plundered.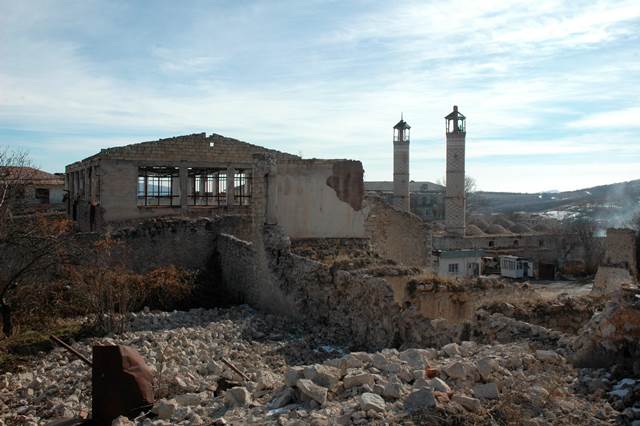 Outrage of Armenian invaders at the occupied territories, destruction and intentional ruin of historical and cultural monuments is in contradiction to the 1954 Hague Convention on "Protection of cultural values during armed conflicts" and to the 1972 UNESCO Convention on "Protection of global cultural and natural heritage".
Shusha – which is a cradle of the culture of Azerbaijani people and mysterious music, eternal and integral part of Azerbaijani territories, motherland of great thinkers, scientist, composers and poets – has been under occupation of aggressive Armenia Republic already for 22 years.
Totally, as a result of Armenian armed aggression against Azerbaijan 20000 Azerbaijanis have perished, 4866 are missing, 100000 wounded, 50000 have become disabled.
Armed aggression has resulted in occupation of 17 000 sq.km of Azerbaijan's most fertile territories, destruction of 900 settlements, 130939 houses, 2389 industrial and agricultural objects, 1025 educational, 798 healthcare, 1510 cultural institutions, 5198 km. highways, 348 bridges, 7568 km. of water and 76940 km. of electricity lines. Armenian aggressors have destroyed with special brutality Azerbaijani cultural heritage in the occupied territories. In these territories they have plundered and burnt 12 museums and 6 picture galleries, 9 palaces of historical importance. 40000 museum exhibits of unique historical importance have been robbed, 44 worship places and 18 mosques have been outraged. In 927 destroyed and burnt libraries 4 600 000 books and valuable manuscripts have been ruined.